Company Profile
Wholesale Nonwoven Wipes - Manufacturers, Factory, Suppliers from China
Chizhou Lihua Environment Technology Co.,Ltd was founded in 2009, located in Chizhou city and near to Shanghai port. Our factory covers an area of 9800 square meters, has BSCI, SGS, ISO9001 and other certifications. If you're looking for wholesale nonwoven wipes, you've come to the right place. At China Wipes Factory, we're one of the leading manufacturers, suppliers, and exporters of nonwoven wipes in China. We offer a wide range of products, including baby wipes, facial wipes, cleansing wipes, and more. We're committed to providing the highest quality products at the most competitive prices.
20+

Industry experience

500+

Solution

1200+

product
See more
Product Center
Nonwoven dry-towels
In recent years, nonwoven dry-towels have become increasingly popular. They are made from a variety of materials, including cotton, polyester, and rayon. They are available in a variety of colors and styles. Nonwoven dry-towels are absorbent and durable. They are often used in place of paper towels. They can be washed and reused multiple times.
①Medical Nonwoven Dry Wipes
Dry wipes are nonwoven textile products that are used for cleaning purposes. They are made from a variety of materials, including cellulose, polyester, and polypropylene. Dry wipes are used in a variety of settings, including hospitals, nursing homes, and daycare centers. They are an effective way to clean surfaces and remove dirt, debris, and bacteria.
②Kitchen Dry Wipes
Dry wipes are a must-have in any kitchen. They are perfect for cleaning up spills, getting rid of crumbs, and wiping down surfaces. Dry wipes are also great for cleaning your hands after cooking or handling food. Kitchen dry wipes are a convenient way to keep your kitchen clean and tidy.
See more
WET WIPES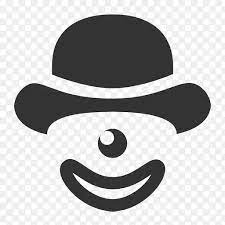 Dry Towel
Business Overview
Business Overview
Nonwoven wet wipes
Nonwoven wet wipes are a safe and effective way to cleanse your skin. They are made of a soft, absorbent material that is gentle on the skin. Wet wipes are ideal for use on sensitive skin, as they will not irritate or cause any discomfort. Nonwoven wet wipes are also convenient and easy to use, making them a great choice for busy people on the go.
①Market Leading Disinfectant Wipes
With the recent outbreak of the novel coronavirus, also known as COVID-19, people are taking more precautions than ever to avoid contracting the disease. One way to do this is by regularly disinfecting surfaces that are commonly touched, such as door handles, light switches, and countertops. Disinfectant wipes are an easy and effective way to clean these surfaces and kill any harmful bacteria or viruses that may be present.
②Cleaning Wipes Manufacturer | LIHUA
Cleaning Wipes Manufacturer LIHUA produces a wide variety of cleaning wipes for both home and industrial use. The company has been in business for over 20 years and has gained a reputation for quality products and excellent customer service. LIHUA's cleaning wipes are available in both disposable and reusable options, and can be used on a variety of surfaces.